Are you or a loved one looking for a new family dentist in Calgary? Inglewood family dental is accepting new patients and has treatment options available for the whole family. Whether you are interested in a preventative treatment like a routine cleaning and checkup, looking to enhance your smile with teeth whitening or dental implants, or dealing with a serious issue such as periodontal disease or a dental emergency, we can help put a smile on your face.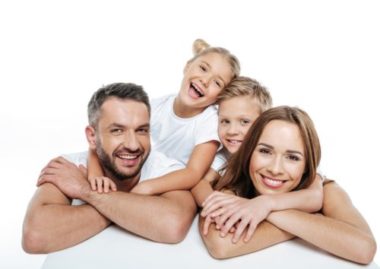 At Inglewood Family Dental, Dr. Arash Ravanbakhsh and his dental team are committed to providing you with dental care and quality customer service that you can count on. We strive to make dentistry easy for Calgary residents and offer flexible financing options so your family can get the dental care they need without worrying about the expense. We also are pleased to follow the new 2022 Alberta Fee Guide to make dental care accessible for everyone. For our seniors, we are pleased to offer additional discounted pricing on top of the Alberta Fee Guide prices.
We truly love being a family dentist and providing care for the whole family while we watch them grow. We know all families have busy schedules, so we've decided to offer extended evening and weekend hours to ensure your family can get the dental care they need, without having to interrupt their busy work, school, and personal schedules. Being a family dentist, we treat patients of all ages and also offer sedation dentistry for those who are apprehensive or anxious about going to the dentist.
Want to maintain your beautiful white smile for years to come? Great news! We offer all of our patients "Teeth Whitening For Life" for as long as you remain a patient at our practice.
Our family dentist starts by listening to our patients, understanding their goals and ambitions, and customizing a treatment plan specifically catered to meet those goals. There is no reason for you no to come and meet with our dedicated family dentist and experience our state-of-the-art dental clinic.
Calgary Family Dentist Providing Consultations
If you have any questions about the dental services we provide, or would like to meet Dr. Arash prior to your appointment, we offer several educational videos available on our website to provide an in-depth explanation of a variety of dental related topics and frequently asked dental questions. Still have questions? Schedule your consultation with our family dentist today. We look forward to serving you and putting a smile on your face.
Follow us on Facebook for daily updates and special promotions!